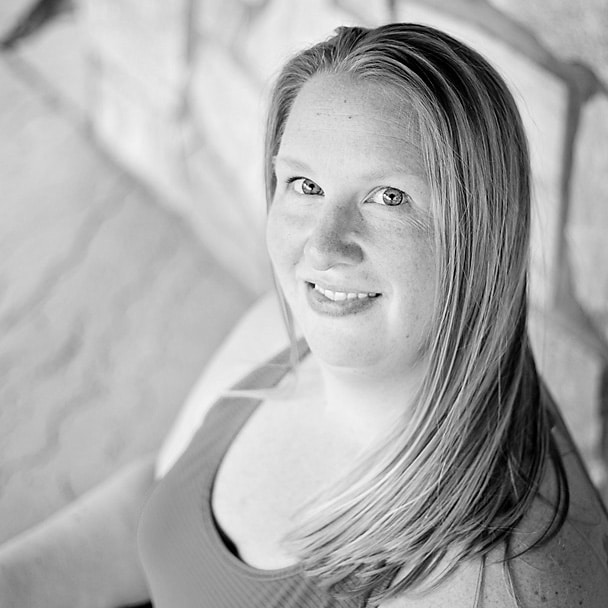 Cheryl's connection to herself that she found on her mat ignited her passion for yoga. She began her practice by jumping into a 40 Day to Personal Revolution program here at TPY to correct problems with lower back pain and plantar fasciitis. What she discovered during that program was far more than physical relief and inspired her to continue her practice and exploration of yoga.
Cheryl believes that yoga is for everyone and fits every body. "The practice of rolling out your mat and giving yourself attention can be one of the most valuable pieces of the practice. It teaches you how to say yes to yourself in a world that always pulls you in other directions."
She teaches to provide a calming space for you to explore your body while moving through an invigorating vinyasa flow. Focusing on the practice of working your body, breath and mind that then give you tools to use off your mat. She is a believer that what you experience on the mat slowly begins to show up in your day to day life. Besides vinyasa Cheryl enjoys slowing it down in a Yin class, focusing even deeper on the stillness and noticing that can be found in this practice. 
Cheryl also believes that yoga can be practiced and learned at any age. "Leading the kid program here at TPY is a chance to plant seeds about the eight limbs of yoga for children to grow into their lives.  Letting children play on their mat while introducing the practice of breath, movement, meditation and yogic philosophy."
She loves to connect with those a part of the TPY community and chat about yoga, food, play and life.