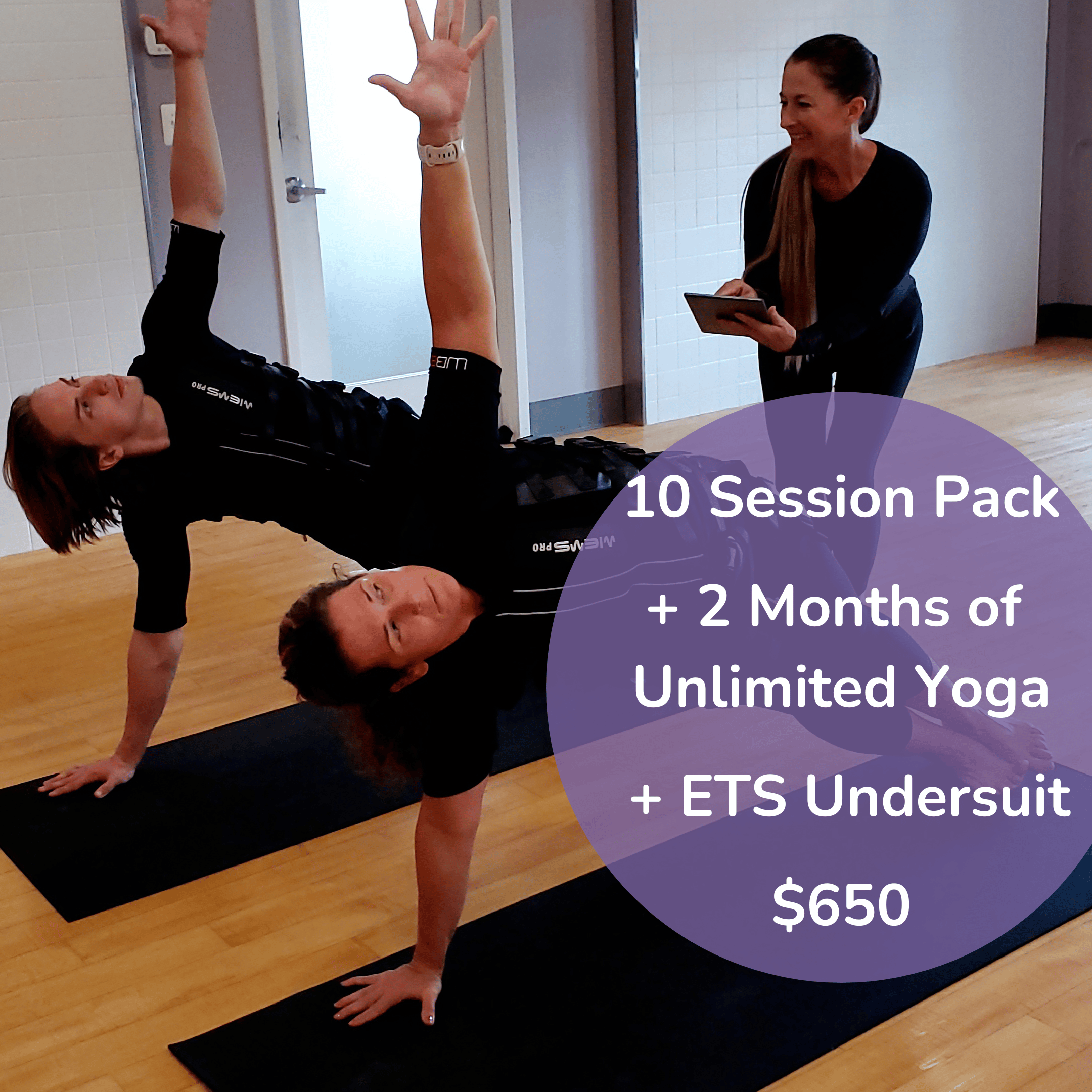 EnHANCED TRAINING SESSIONS
Enhanced Training Sessions are workouts that combine the proven postures and movement of yoga with electronic muscle stimulation to increase strength, balance and recovery. Getting a 90-minute workout in less than 30 minutes. 
Workout sessions remove the limitation of time and intensity so you can meet your fitness and wellness goals.   
You are limitless. It's time to experience that.
Sessions can be purchased per session, as 5- session pack or 10-session pack. 
What are Enhanced Training Sessions?
Enhanced Training Session workouts are done as a private or small personal group session with you and an Electronic Muscle Stimulation certified trainer.  The workouts are personalized to your fitness goals and needs.
During the workouts you wear an Electronic Muscle Stimulation suit that the trainer controls to stimulate your muscles during different yoga postures, movement and a final recovery program.
Each workout is 25 minutes long, with a few minutes given on either side suiting up or taking off the suit.  While only 25 minutes long your body gets the results of a 90-minute workout.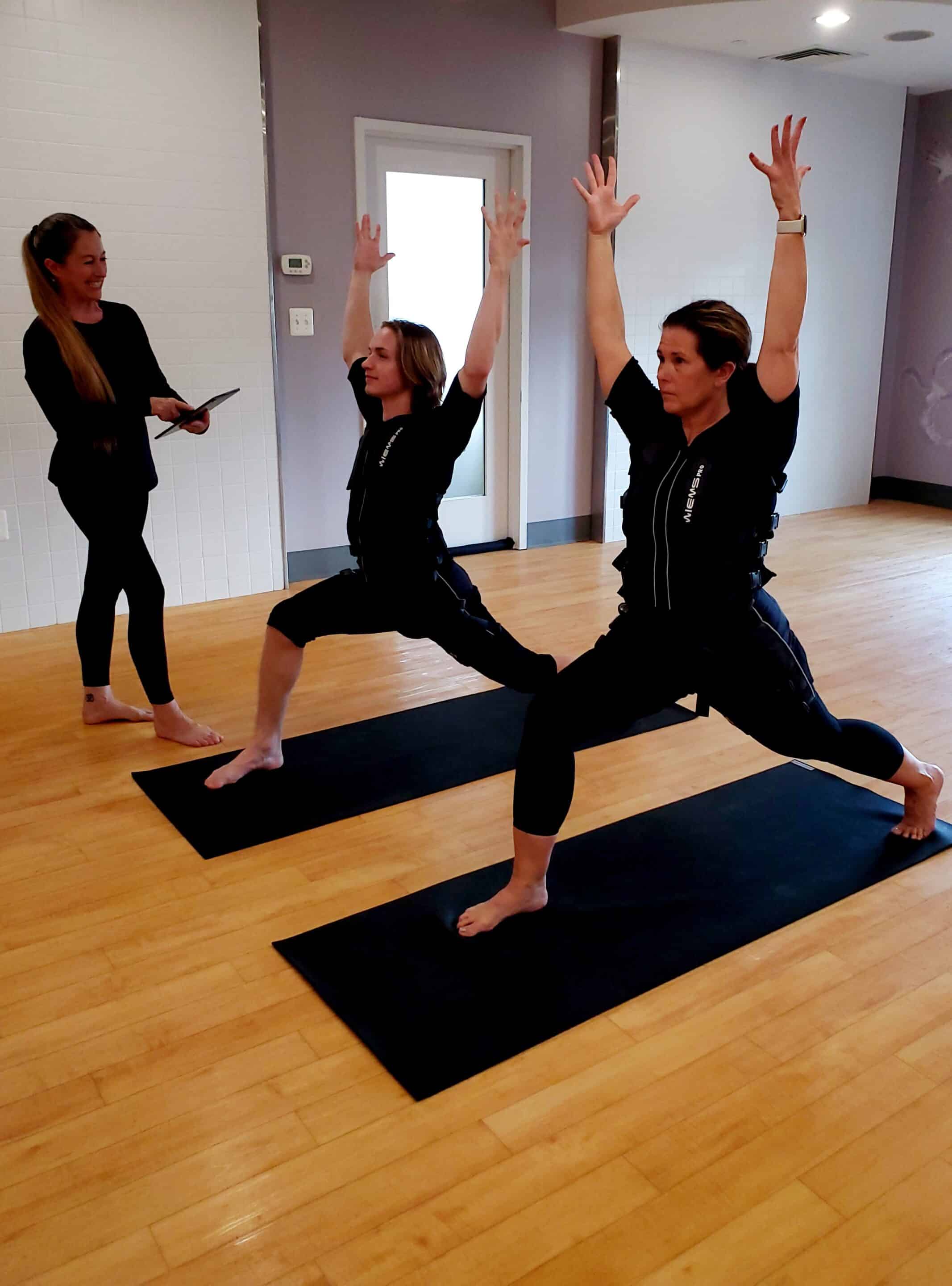 The Suit
Electronic Muscle Stimulation suits are an FDA approved suit that uses electronic impulses to cause your muscles to contract. Each suit has

20

points that it generates stimulation from giving you a whole-body workout in less time.  These contact points stimulate the chest, multiple points on the back and abdomen, glutes, hamstrings, quads, and arms.  The stimulation helps use the whole muscle in postures and movement both increasing strength and pro
viding recovery.  The stimulation is controlled by a certified trainer. The trainer personalizes the stimulation based on your body and fitness goals. They can control the type of stimulation and the duration, customizing each workout session.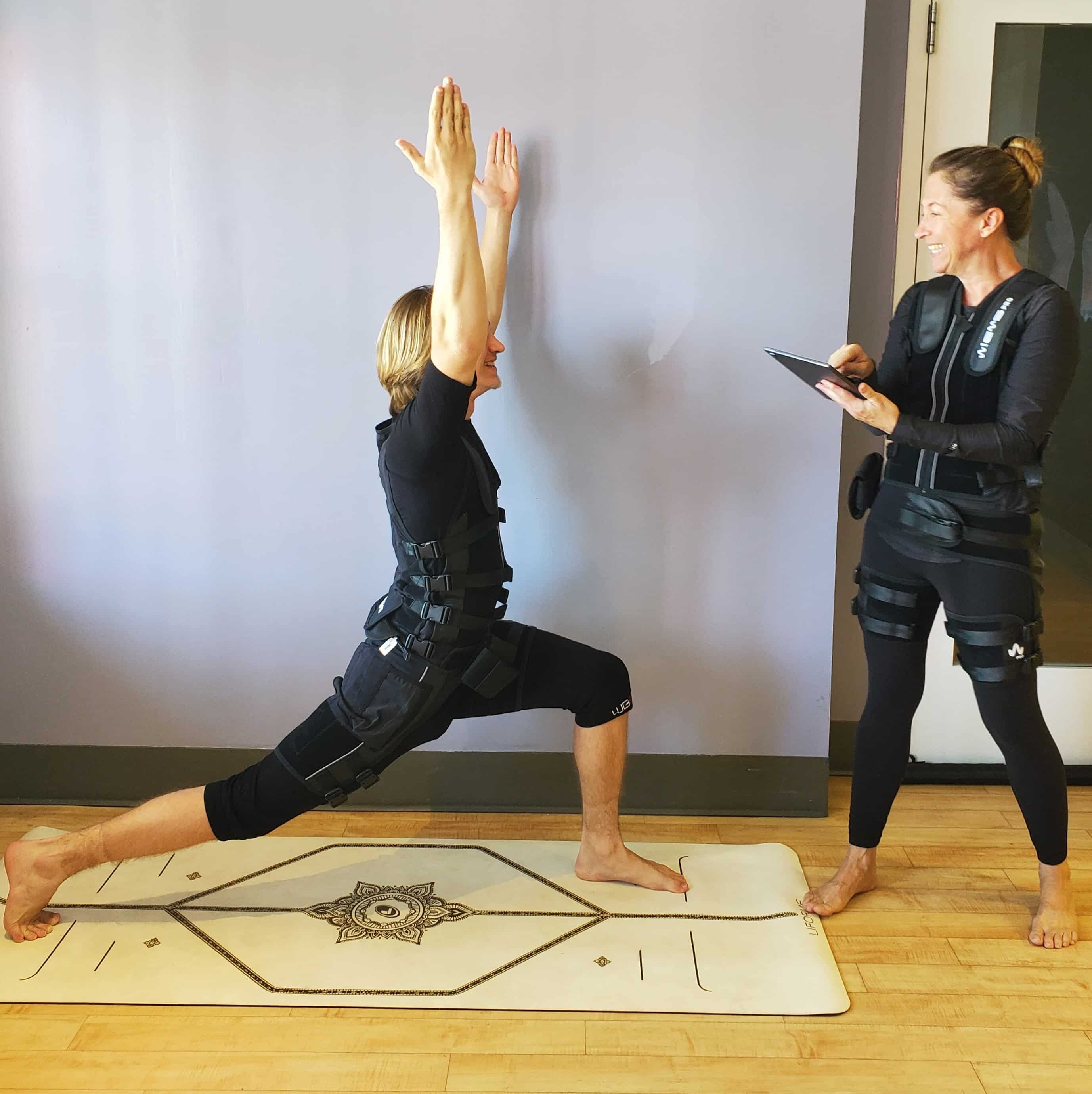 What to expect during a session
Before you even begin your first session, we will have you meet with a trainer to learn about you.  We want to know about you so we can customize the program to fit your needs.
When you arrive for a session, you will get suited up in one of the electronic muscle stimulation suits.  The trainer will then take you through a series of poses and strength building movements for about 20 minutes, then finish with 5 minutes of relaxing, stimulated recovery.
Afterwards your trainer will recommend recovery protocol including Yin/Gentle practice and then getting back into strength and cardio building in between sessions to continue to support your goals.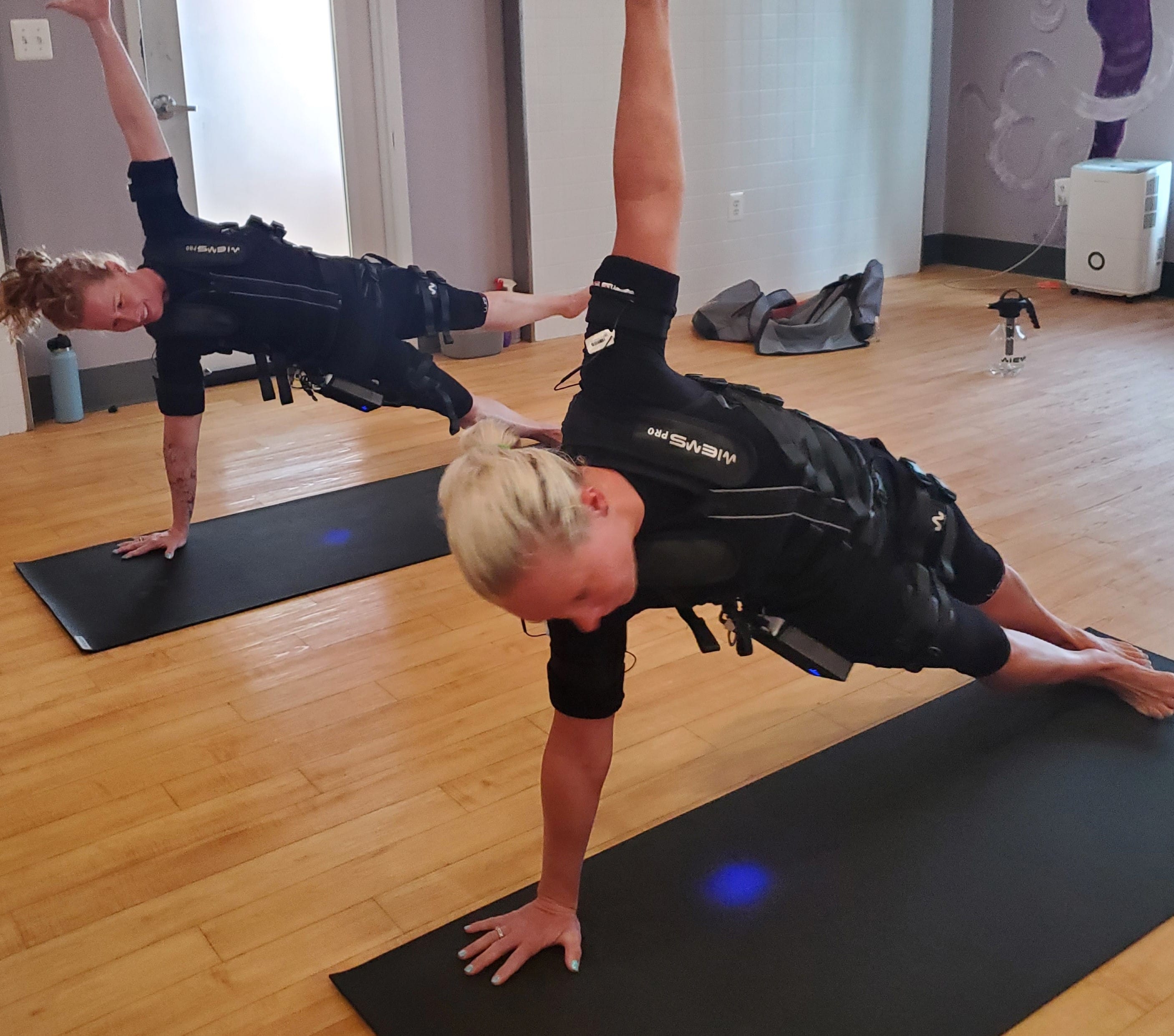 How often should you do ETS?
It is recommended to do an Enhanced Training Session once or twice a week based on your goals to complement your current fitness routine. Your trainer will work with you on the best times in your routine to add your sessions in to maximize the results you feel and see.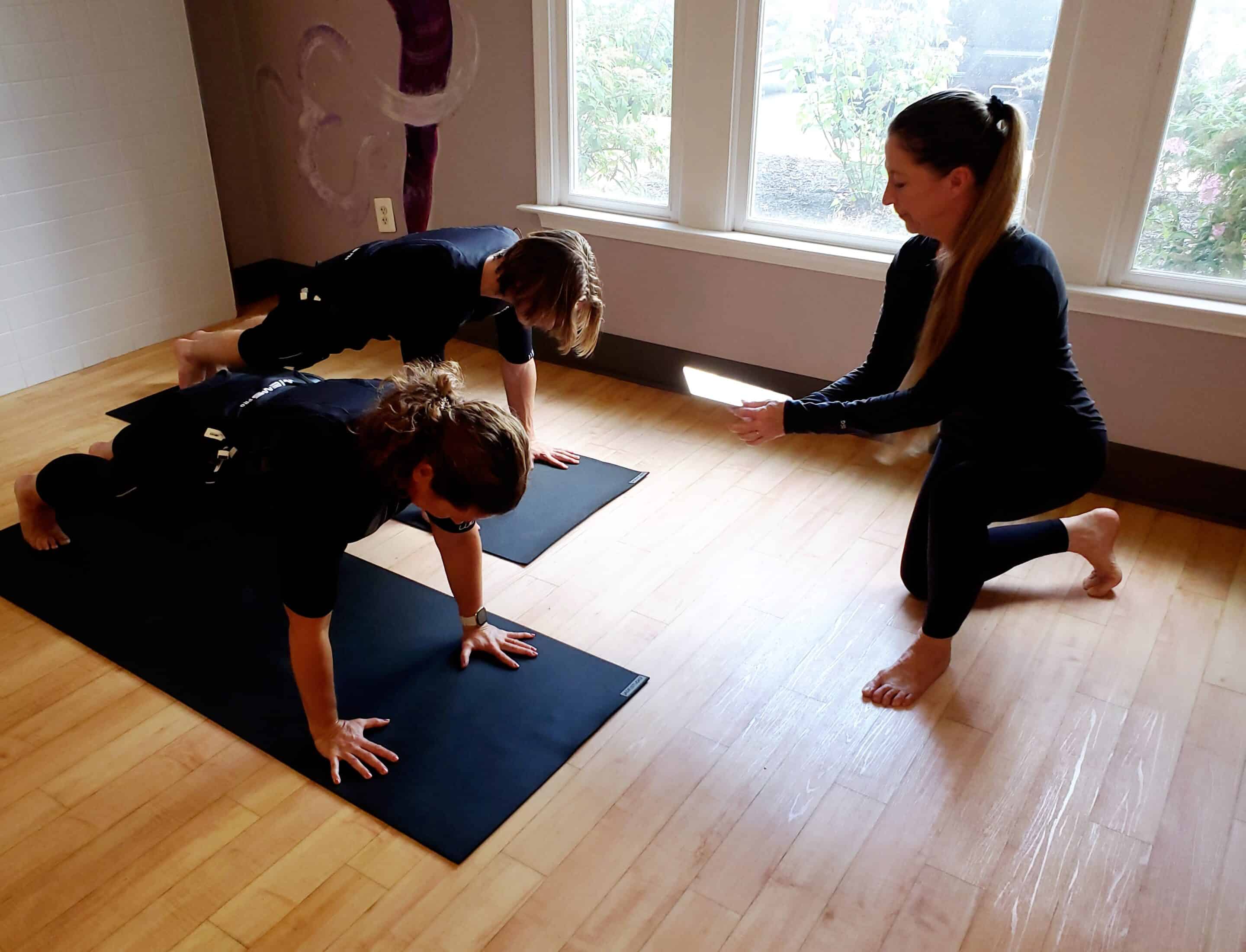 Breath. Sweat. Transform.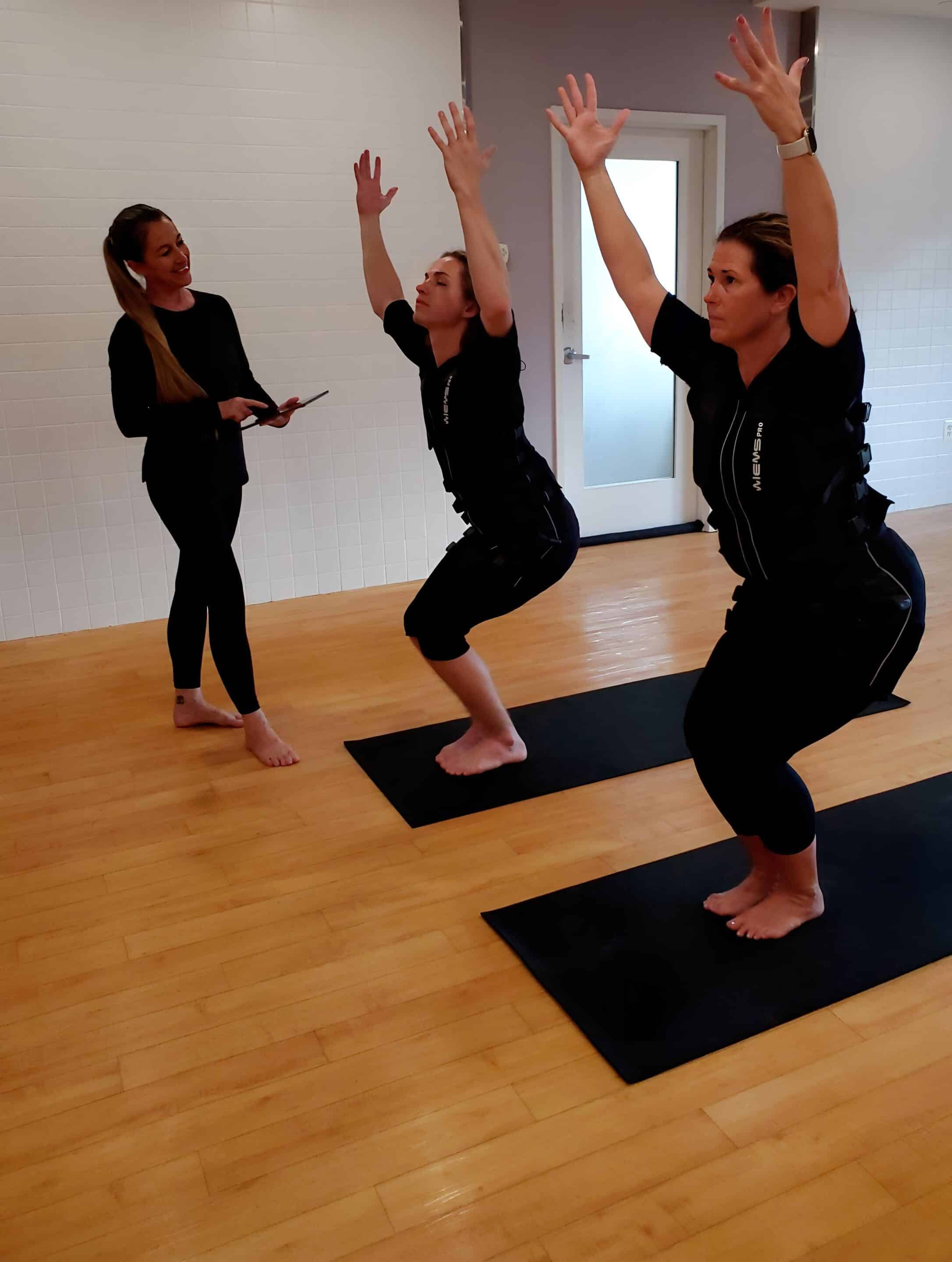 Contact our team and a trainer will reach out.