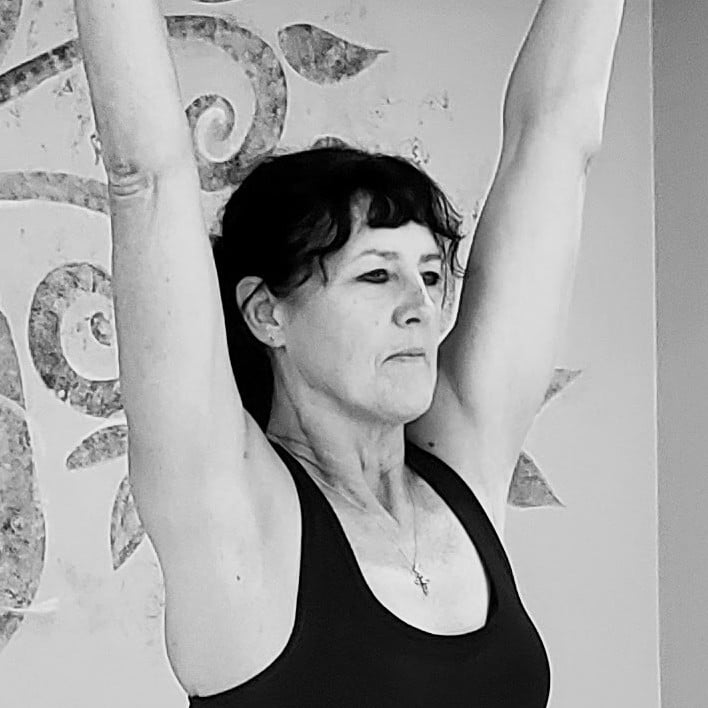 "Long ago, when she was 19, and far away", on the west coast, Ellen was introduced to the journey of a lifetime. Yoga. This journey has seen her through countless life changes, both physical and environmental, from being without injury through multiple injuries and from being single to being the mom of two adult yogis and grandma to one budding grand-yogi. Over the decades, her practice has changed significantly, but it has always been accessible. And that's what she appreciates most about the practice – it is accessible for almost everyone, in one degree or another. She has seen significant physical rehabilitation take place in both herself and others who practice. She has also seen yoga heal emotional wounds as well.
Ellen loves anatomy and has been known to say, "I am amazed at the miracle we call the human body and am on a lifelong journey to learn more about it".
Her certifications include prenatal yoga, chair yoga, trauma informed yoga and functional yoga anatomy. 
She believes "everyone should practice yoga", because in reality, "all you have to do is match breath to movement and be present wherever you are in your journey".