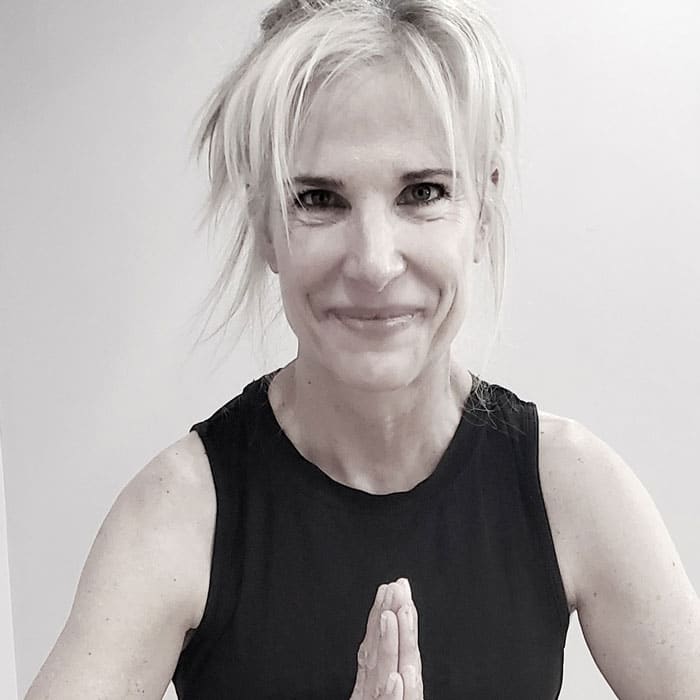 Yoga finds us at the time we need it most. It's like a dear friend that meets you with wide open arms.
Alex took her first yoga class 5 years ago, searching for some relief from years of sports injuries and a battle with breast cancer that left my body feeling worn out and tired. Alex left the class that first day and had never felt so grateful that yoga found her.  The physical practice makes her feel strong, balanced, connected and alive!
But what keeps her coming back over and over is the way yoga has followed her off my mat.  The awareness, the forgiveness, the acceptance, the stillness and the healing. Yoga truly meets us exactly where we are.
Alex's love for this practice led her to pursue her 200-hour Yoga Teacher Certification with Transform Power Yoga. "I really had no intention of ever teaching a single class.  I was very much afraid of my own voice and still a little lost. However, I was eager to learn more about this practice and it helped me shift my perspective.  I eventually realized that I needed to face my fears in order to become more confident in myself. My teachers, my mentor, the TPY COMmunity, my family and friends are a constant source of support and growth for me. Yoga is the connector of all things.  It just starts with an open heart and a little bit of hope." 
Why yoga?
"Yoga is the exhale.  Yoga allows the space we need to let go of what is weighing us down, what is no longer serving us, what clouds our path if we are willing to trust the exhale. Yoga shows us what balance looks like both on and off our mats.  We are so good at filling up, doing, fixing, racing the clock, filling our schedules that we miss the goodness of stillness, quiet and all the spaces in between. Yoga meets you where you are and does not judge.  For me, it brings a sense of peace and clarity that nothing else can."